500l Customized Micro Craft Beer Brewery For Sale With Two-Vessel Brewhouse System
Product Detail
Product Tags
Advantages of our euqipment
Customize and design the beer brewery equipment;
Competitive price and prompt delivery;
Main parts of the equipment 5 years warranty at free;
Provides all of Customs clearance document, Certificate of origin,CE,ISO certification system;
Professional engineers going aboard for the installation,debugging,repairing.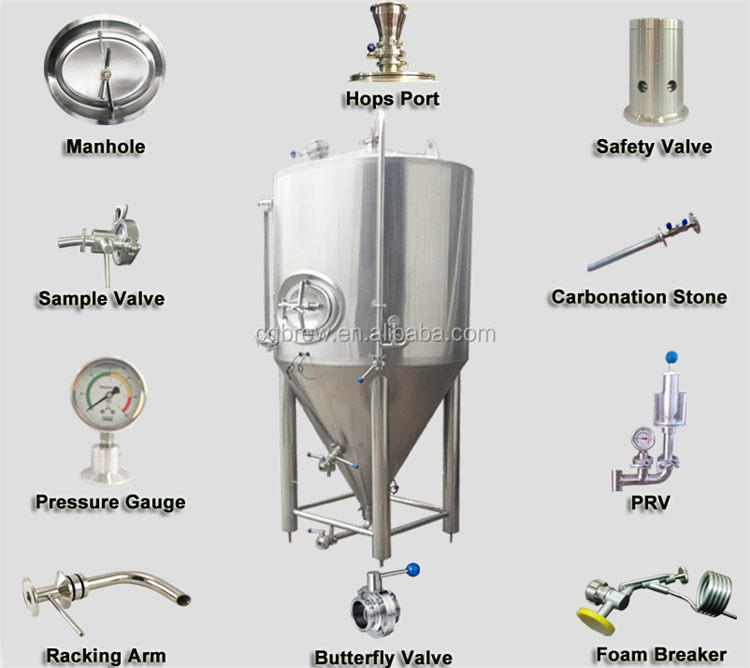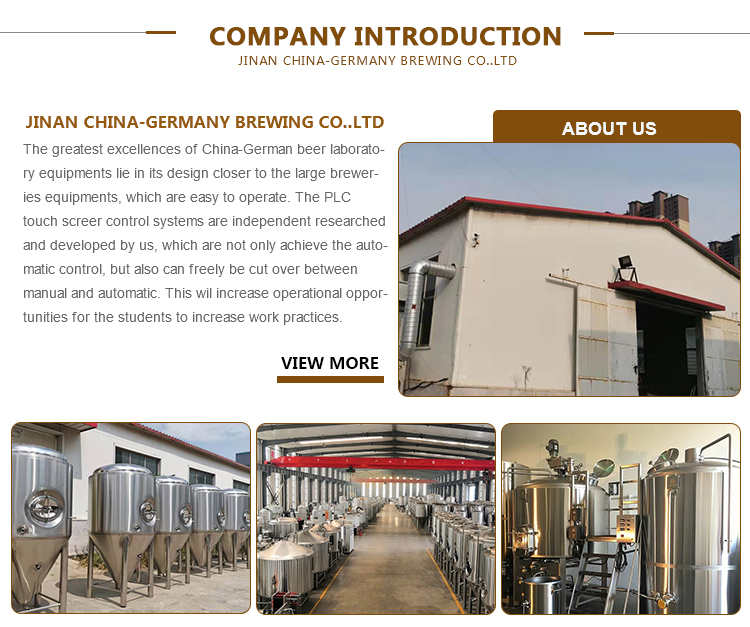 Jinan China-Germany Brewing Co.,Ltd is a professional Micro brewery equipment produce company.
* Our company accumulated more than 25 Years of beer mash equipment manufacturing experience,and on the basis of lessons from the advanced technology of foreign beer equipment,combined with our own unique processing technology, formed our unique beer mash process and the high quality equipment.
500L MICRO BREWERY EQUIPMENT SCONFIGURATION LIST

(one option as reference)

System

Main machine

Specifications

 

Milling System

Malt mill machine

300kg/h, stainless steel

Heating System

(optional)

Electric heating

with electric elements

 

Brewhouse System

(optional)

Mash/Lauter Tun

500L, Stainless Steel 304

Kettle/Whirlpool Tun

500L, Stainless Steel 304,

Hot water tank

1000L, Stainless steel 304

 

Fermentation System(optional)

Fermentation Tank

6*1000L Top manway, Dimple cooling jacket

Yeast Adding Tank

Stainless Steel 304

 

Cooling System

Refrigerator machine

2*4HP, Coopland inside

Icw water Pump

3T/H

Ice water tank

1000L, with copper cooling coils

 

CIP Cleaning System

Acid Tank

2*100L, SUS304 full welded with a match control box

Alkali Tank

Cleaning Pump

3T/H

Control System

Control System

Semi-automatic, temperature display
A. Malt milling machine:
Capacity: >200kg/h;
Type: Roll-type briquetting press;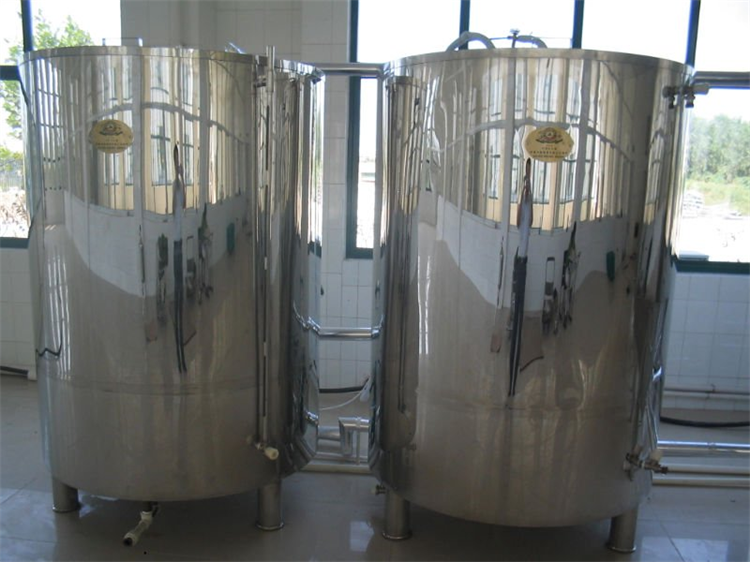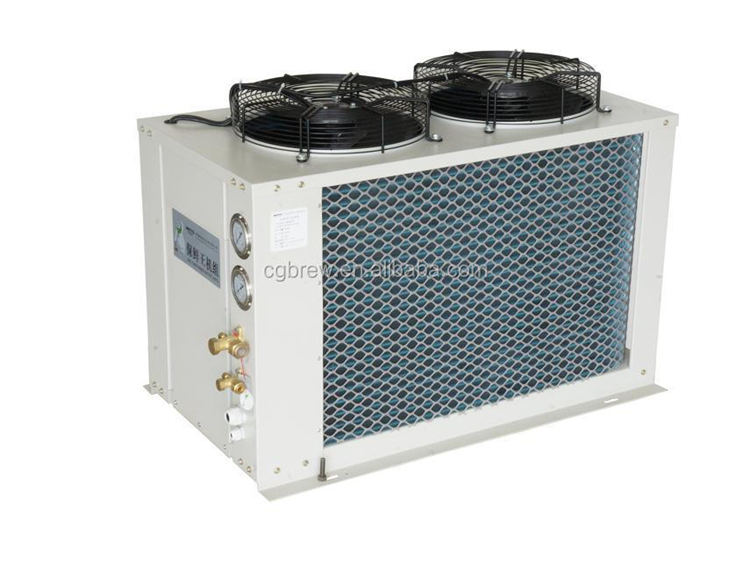 B. Brewhouse System:
Mash/Lauter Tun and Kettle/Whirlpool Tun
C. Fermentering system:
The volume of fermenters is as same as mash tun or twice of it. For different volumes,we can manufacture conical fermenter with large cone angle and small angle.We usually configure 6 pieces of fermenters.
For the manhole, we also have top opening and side opening for option.
D. Chilling system:
We configure one ice water tank and one cold water tank.
E. Refrigeration machine
Specification:4HP,Copeland inside.
F. Control system:
The control system includes electricity control cabinet and temperature meters.We have Siemens PLC control and Digital Panel control.
G. CIP cleaning system
(1) Sterilization tank :
steam heating jacket on tank wall; double wall; stainless steel 304
(2)Alkali liquor tank:
single wall;stainless steel 304
(3)Control box:
control the temperature of alkali tank;control CIP pumps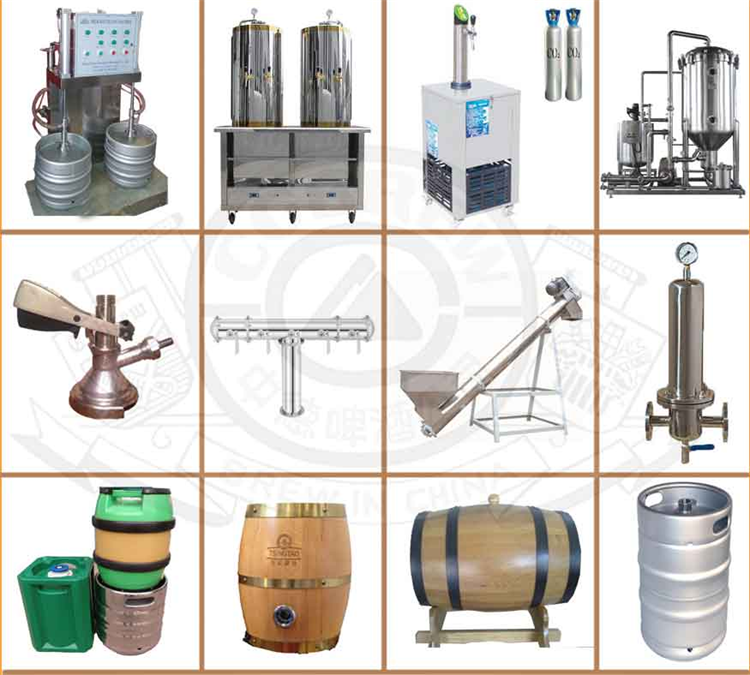 Flow chart of brewing process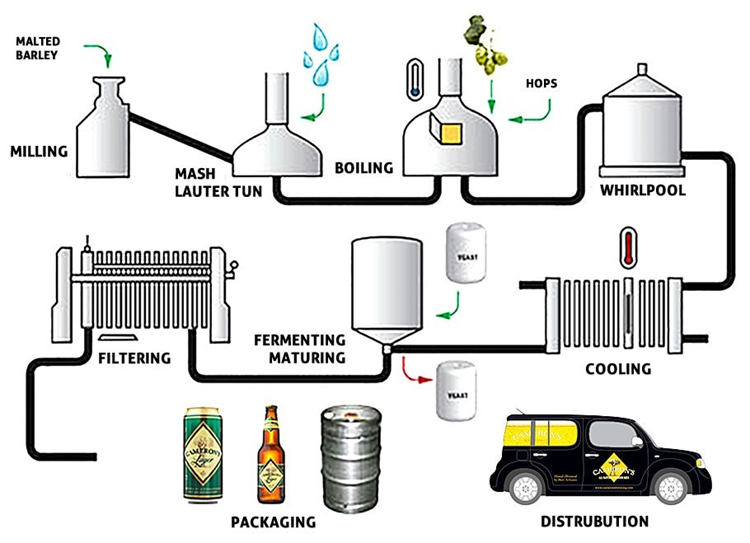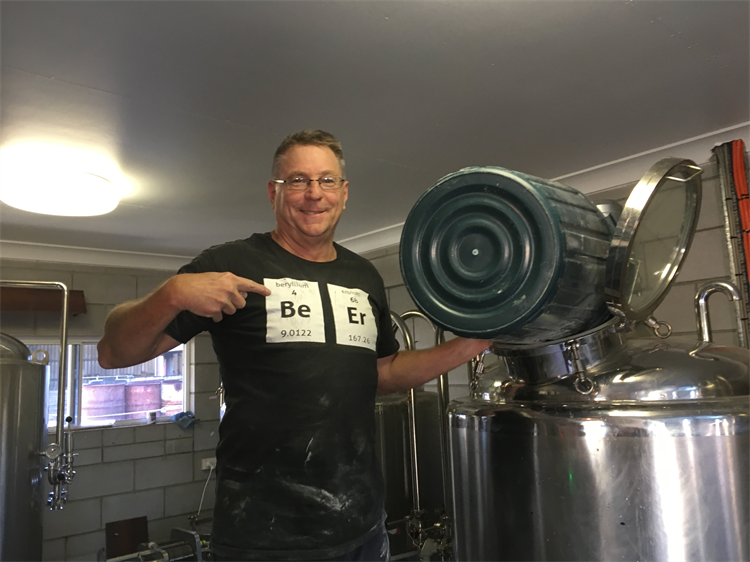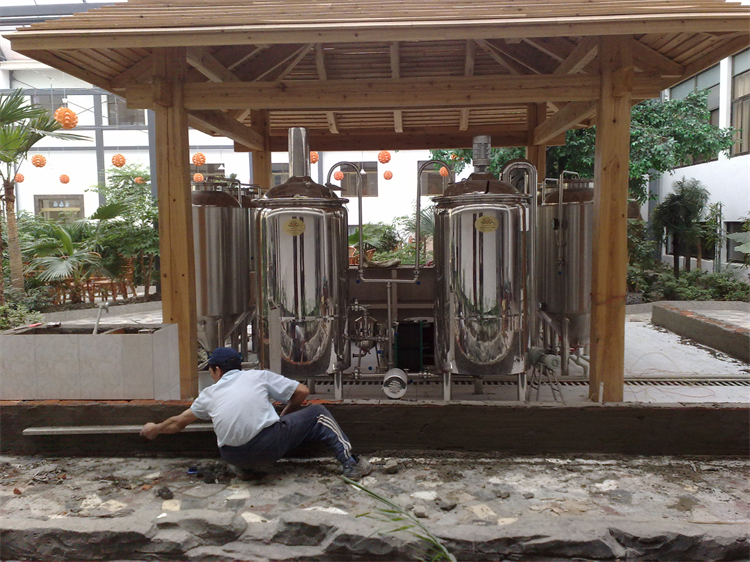 ---
---
Write your message here and send it to us