Information Of 1000L Beer Brewery Equipment
Product Detail
Product Tags
Capacity of the 1000L beer brewery equipment
1000L/batch or say 1000L per day 
Main configuration of the 1000L beer brewery equipment
Main systems

Brief specification

Milling system

Malt milling machine, capacity >500kg/h

Screw conveyor or flexible auger for option

Milled malt bin on top of mash tun

Brewhouse system

Mash/kettle tun 1000L,

lauter/whirlpool tun 1000L+1000L

Mash/lauter tun 1000L, kettle/whirlpool tun 1000L

Parts

Fermenting system

Fermenters 1000L or 2000L

Parts

Cooling system

Ice water tank

Cold water tank

Chiller machines

Parts

Control system

PID control system

PLC control system

Cleaning system

Sterilization liquor tank

Alkali liquor tank

CIP pump

Trolley
Main systems

Brief specification

Milling system

Malt milling machine 100kg/h to 1000kg/h

Screw conveyor or flexible auger for option

Milled malt bin on top of mash tun

Brewhouse system

Mash/kettle tun,

lauter/whirlpool tun

Mash/lauter tun, kettle/whirlpool tun

Mash tun, lauter tun, kettle tun, whirlpool tun

Mash kettle whirlpool tun, lauter tun

Pipe fitting and vlaves

Fermenting system

Fermenters 100L to 10000L

Bright beer tank 100L to 10000L

Parts

Cooling system

Ice water tank

Cold water tank

Chiller machines

Parts

Control system

PID control system

PLC control system

Cleaning system

Sterilization liquor tank

Alkali liquor tank

CIP pump

Trolley
Details and Photos of the brewery systems
Capacity: >500kg/h; Type: Roll-type briquetting press; Double roller, distance adjustable, stainelss steel 304 material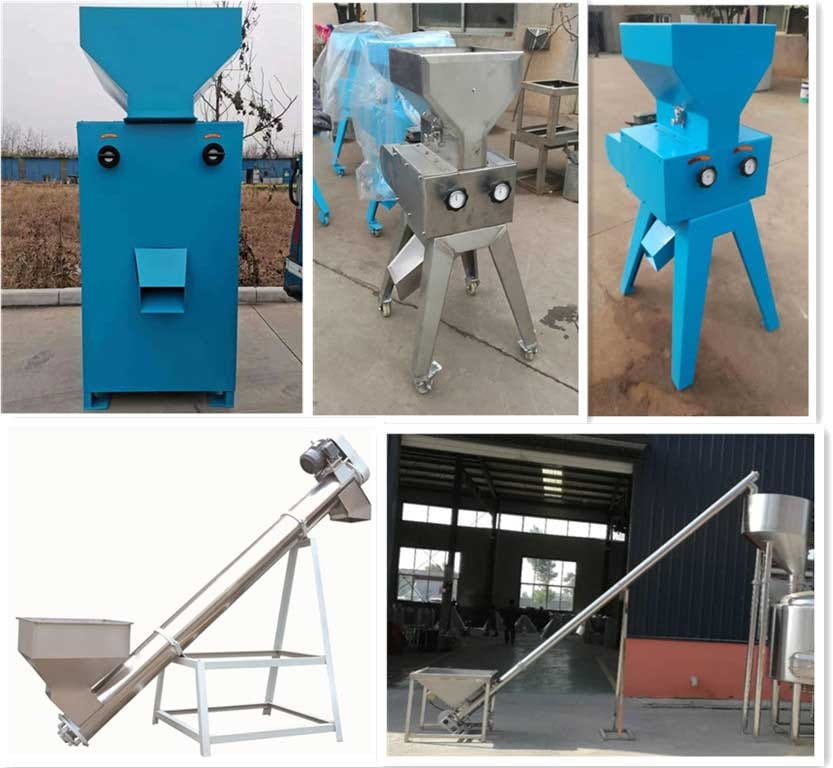 Brewhouse system usually consists of mash tun, lauter tun, kettle tun and whirlpool tun, the volume of the mash tun means the capacity of the brewery. We could supply different types of brewhouse system due to different ways of combination, such as
-Mash/kettle tun and lauter/whirlpool tun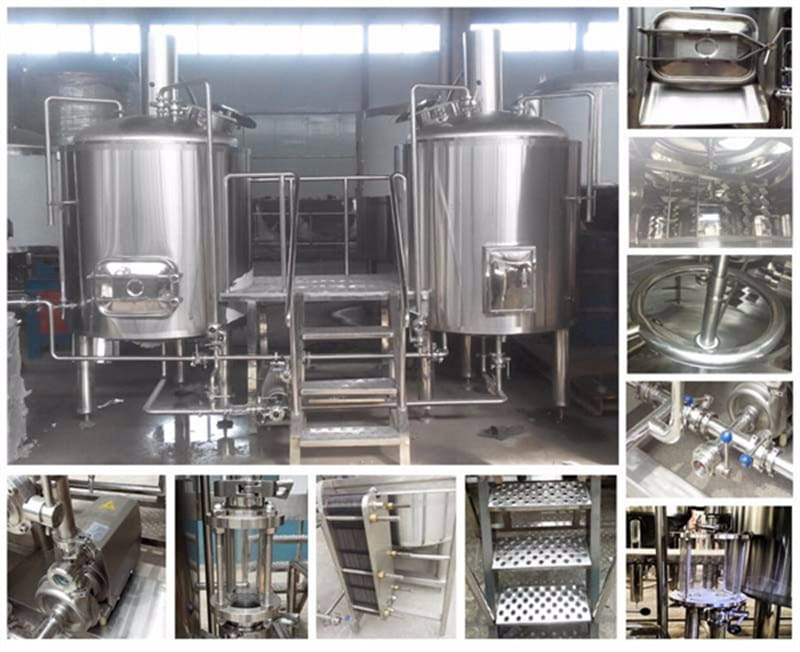 -Mash/lauter tun and kettle/whrilpool tun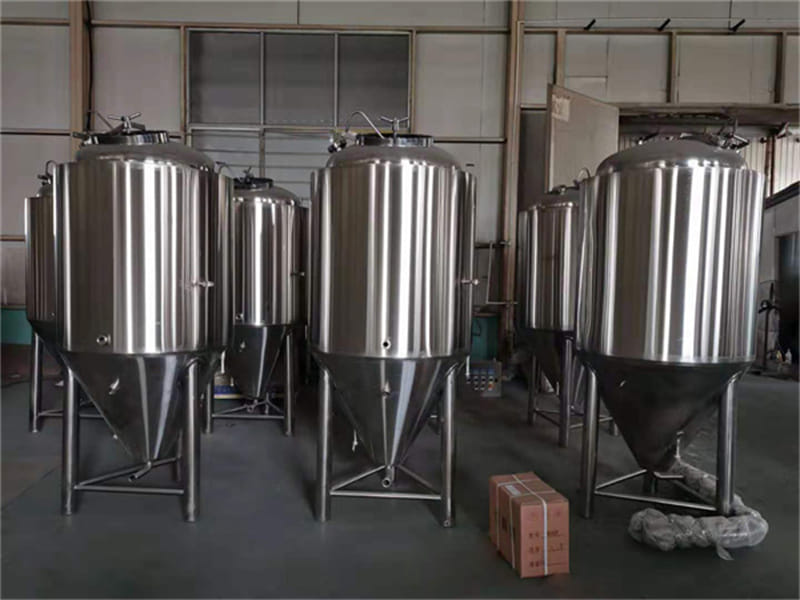 -Mash/kettle/whirlool tun and lauter tun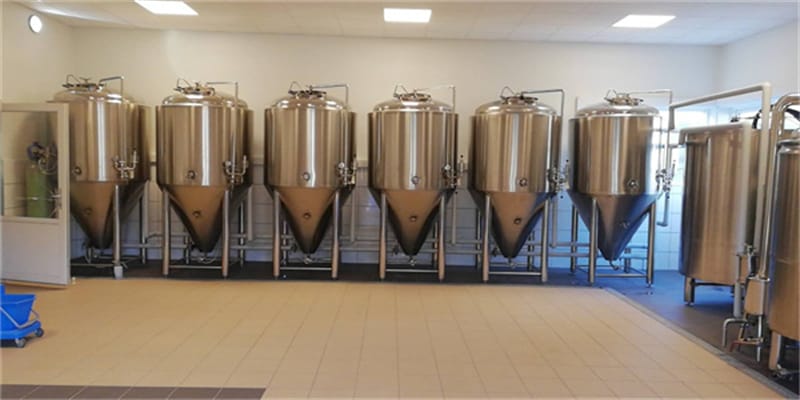 -Mash tun, lauter tun and kettle/whirlppool tun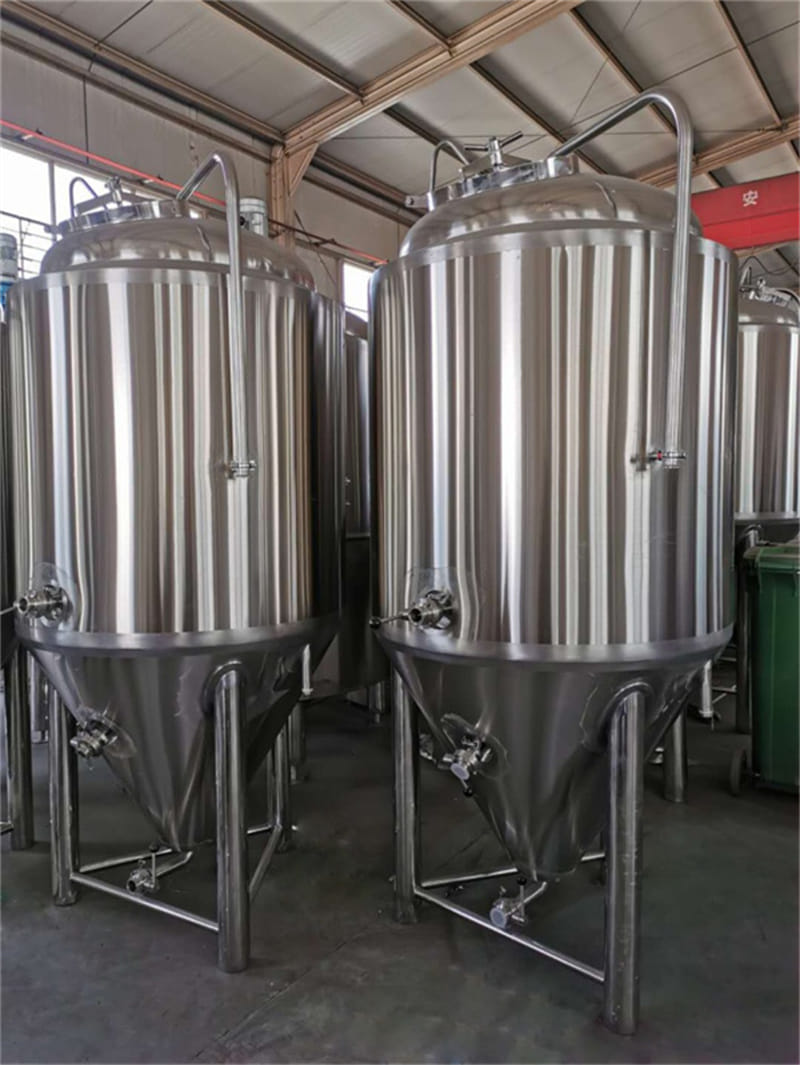 -Details on brewhouse tanks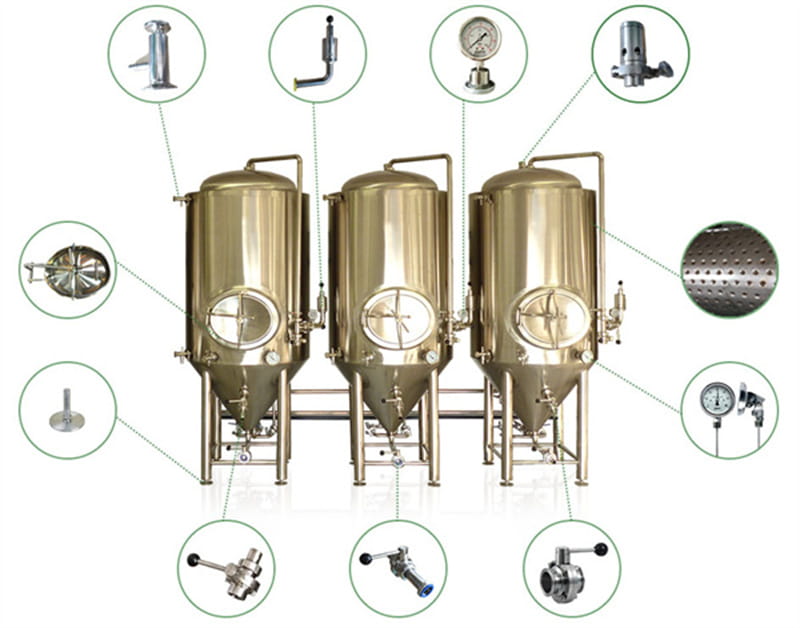 We usually configure 6 pieces of fermenters, and volume of fermenter is two times of brewhouse system.
-The fermenters are with insulation and cooling jacket, with pressure regulating devices
-Manhole: top manhole or waist manhole, stainless steel manhole or glasss manhole
-Cone: 60°or 72°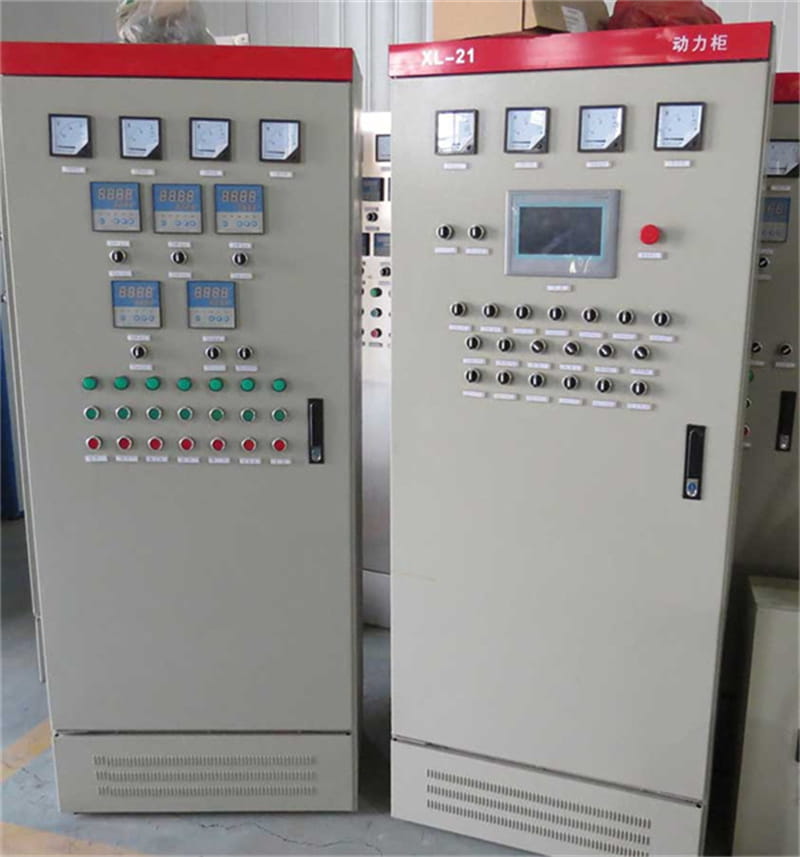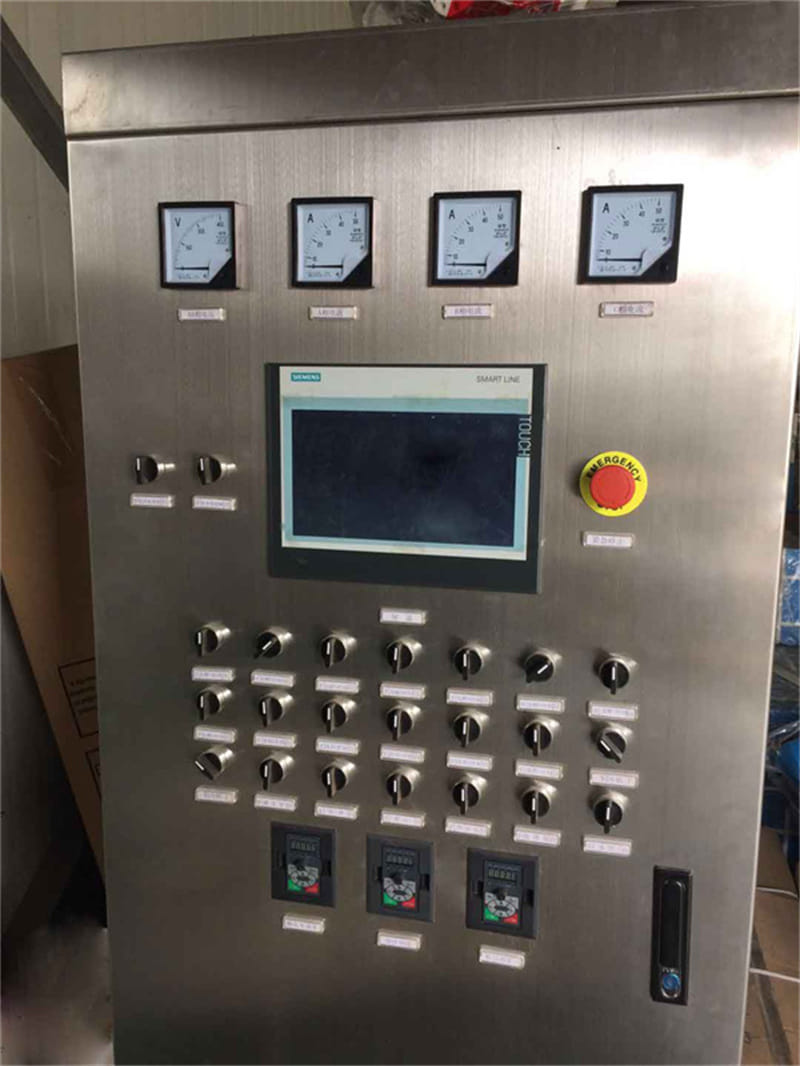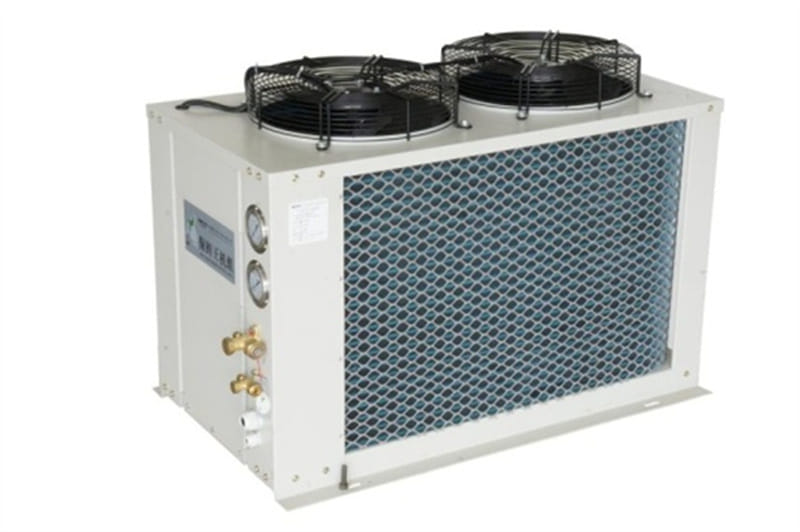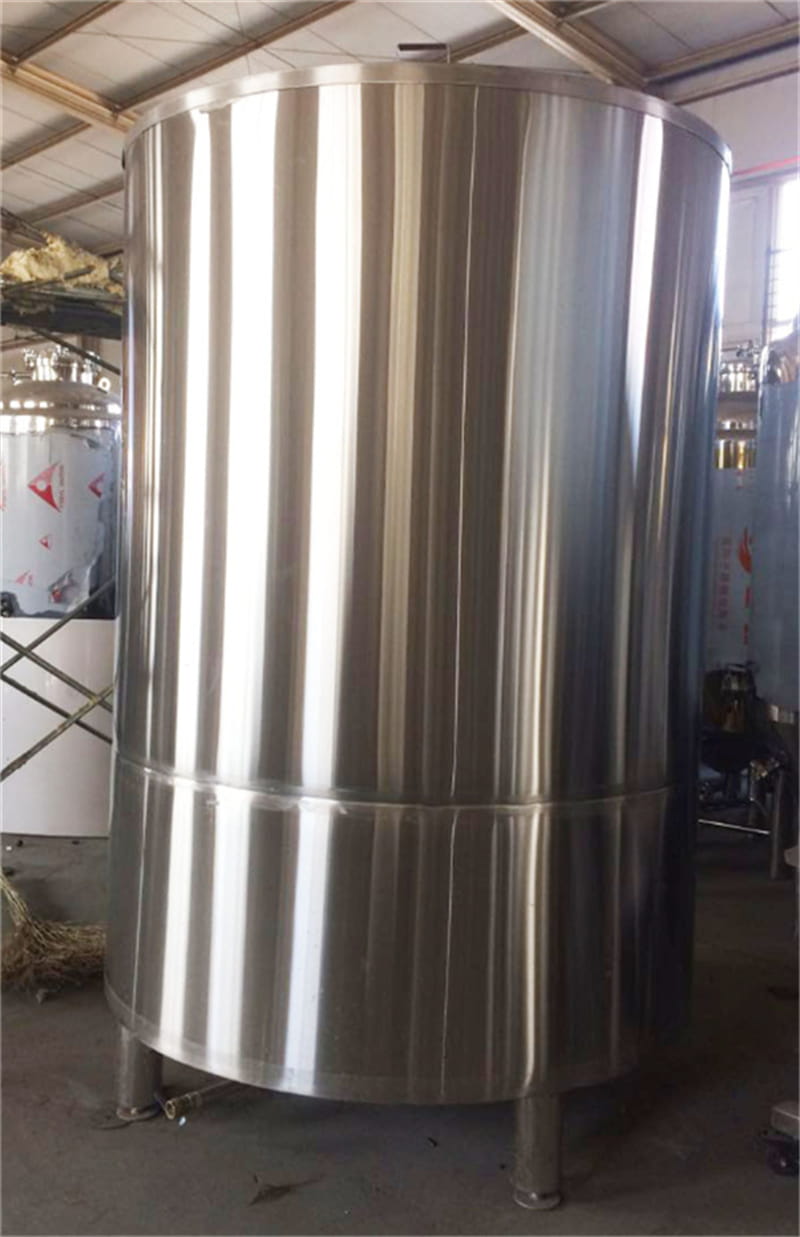 -Details of the fermenters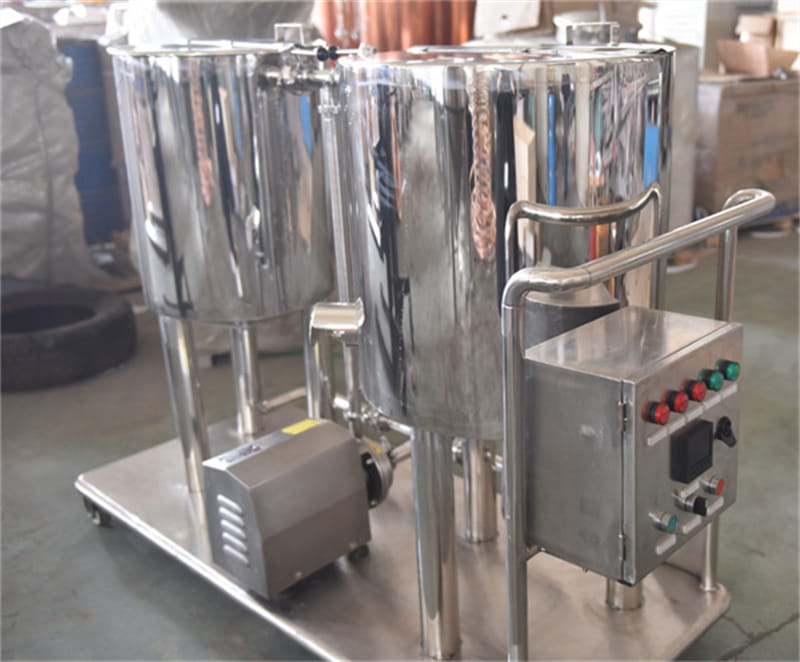 One ice water tank and one cold water tank. The volume of tanks will according to the volume and quantity of the fermenters
- With insulation
- With copper coils for refrigerant inside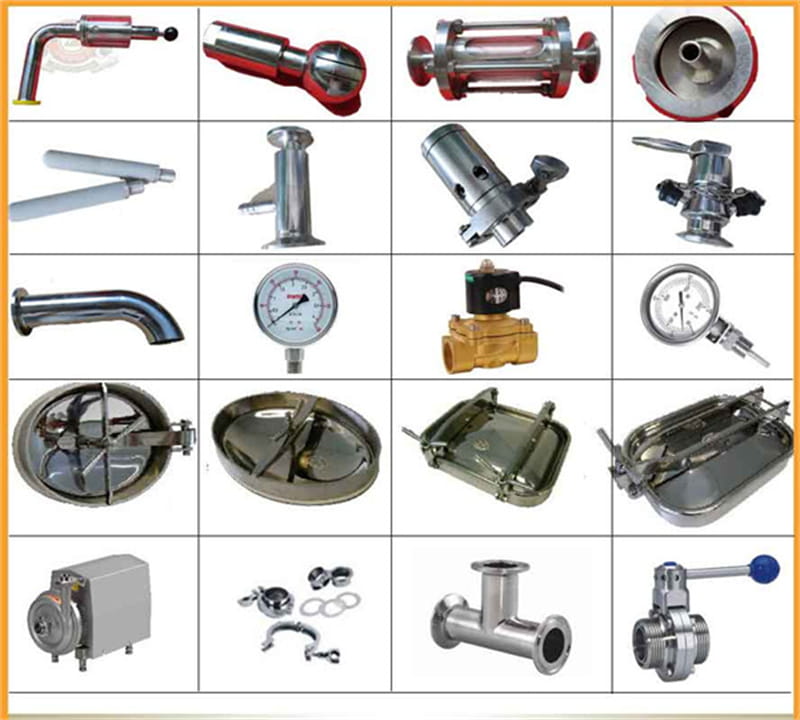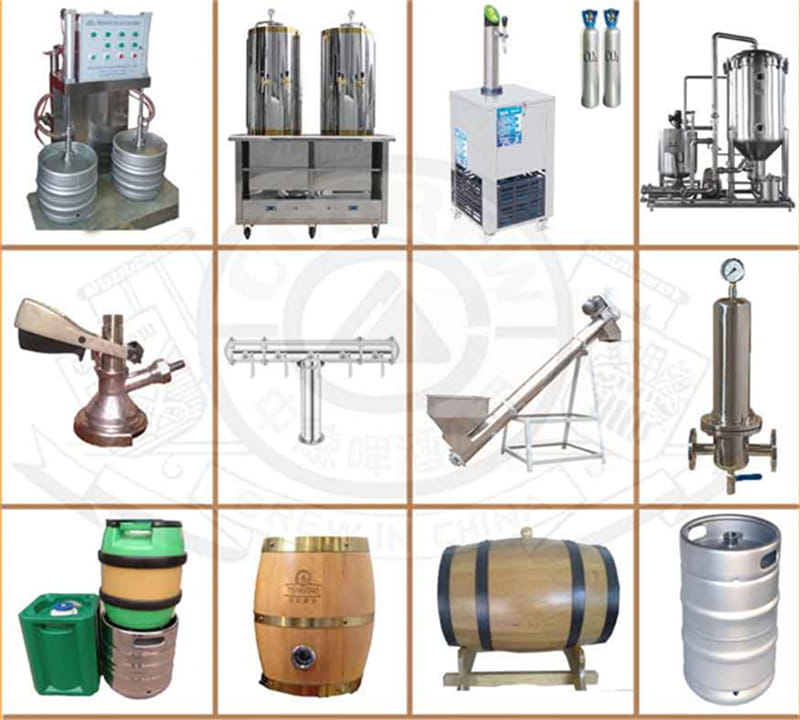 Refrigeration machine: The capacity will be also according to the volume and quantity of the fermenters
Copeland compressor or Danfoss compressor inside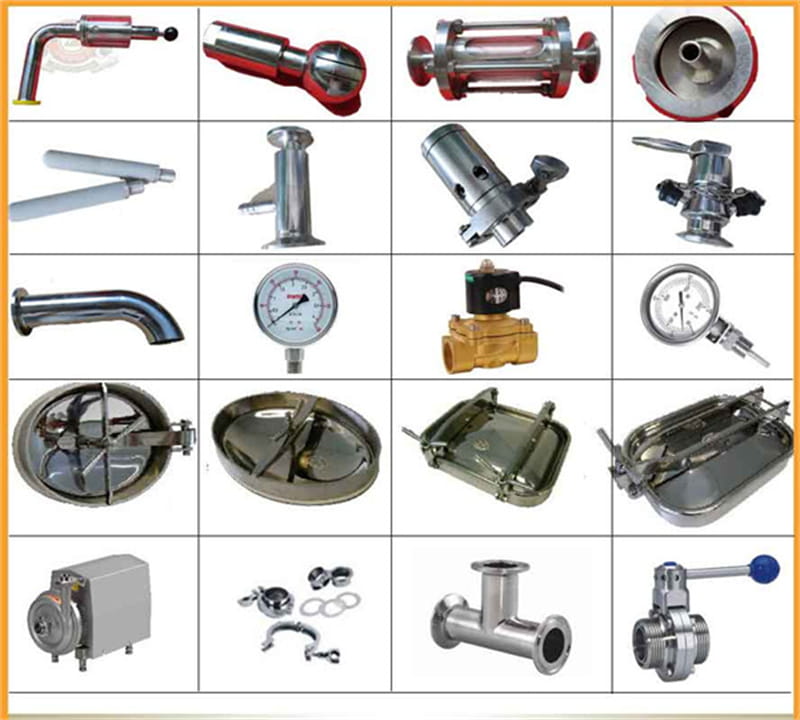 - PID control system or PLC control system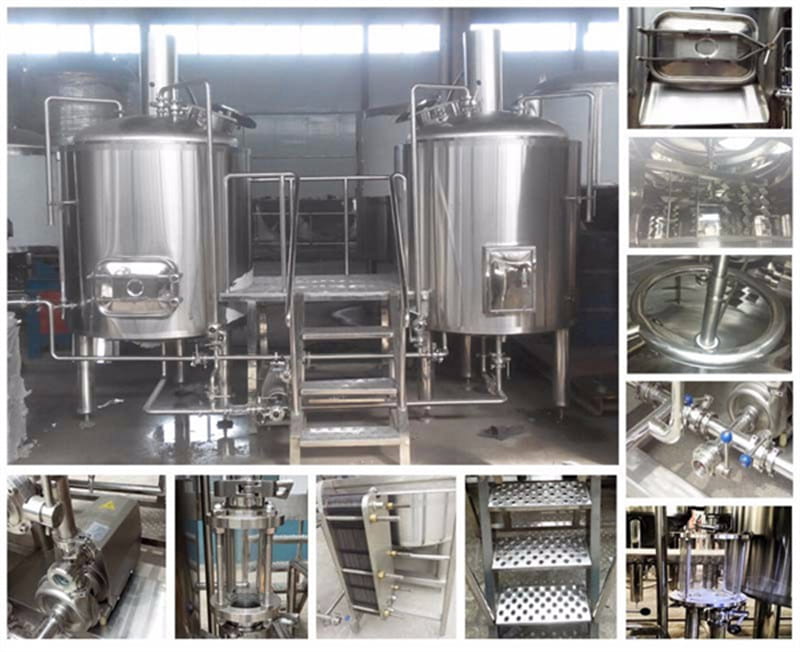 - Iron steel cabinet or Stainless steel cabinet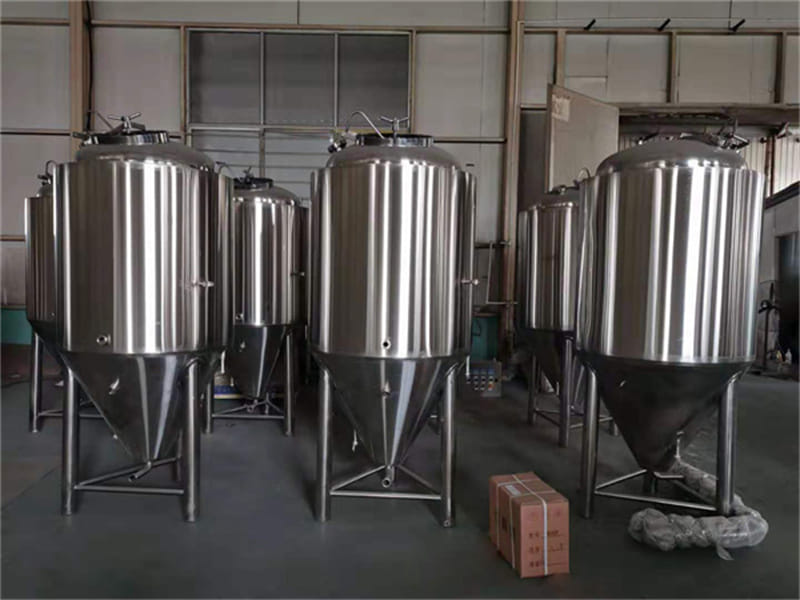 Including sterilizaiton liquor tank, alkali liquor tank, CIP pump and trolley, the alkali liquor tank will be with heating device and insulation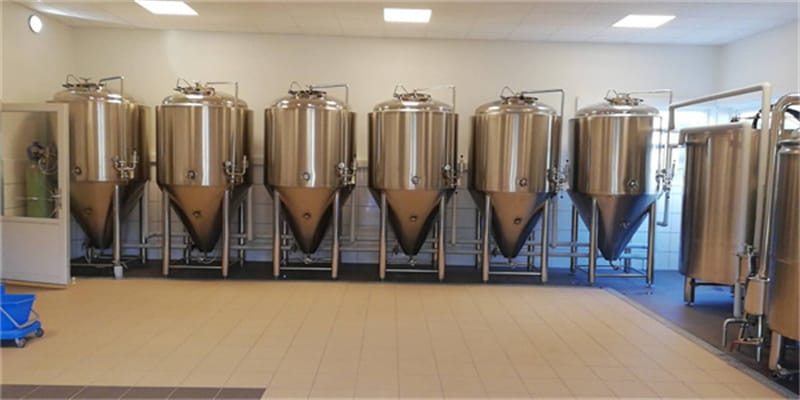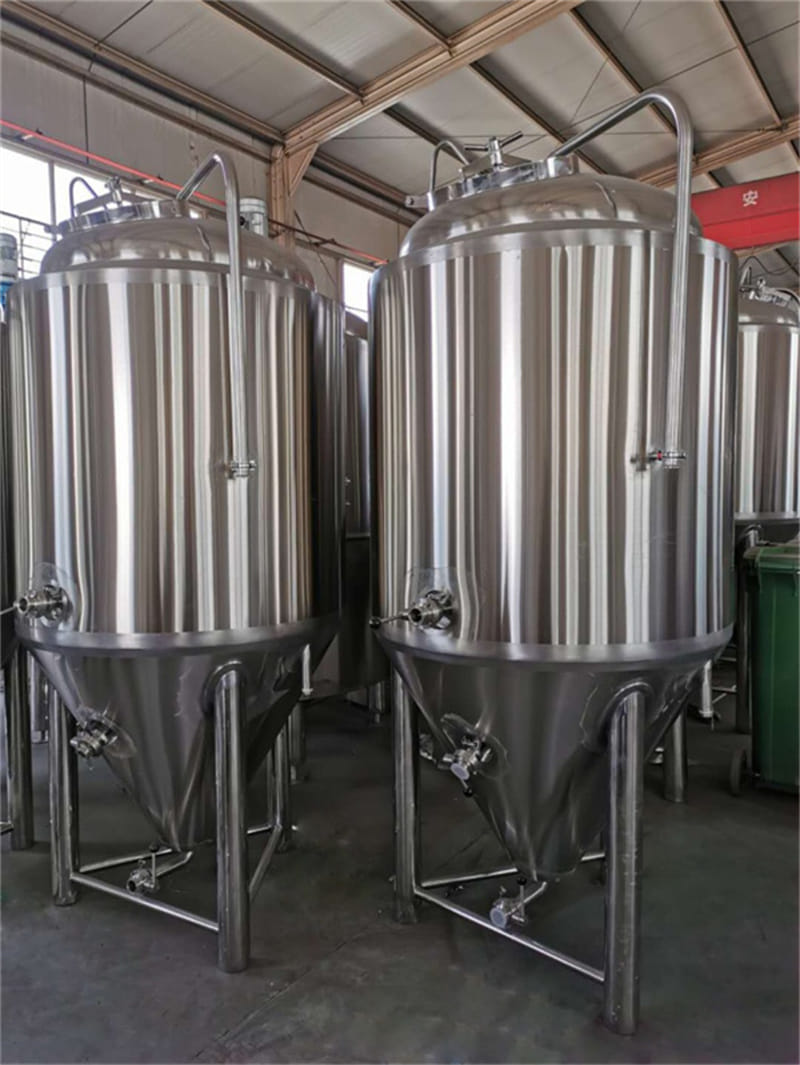 Accessories and spare parts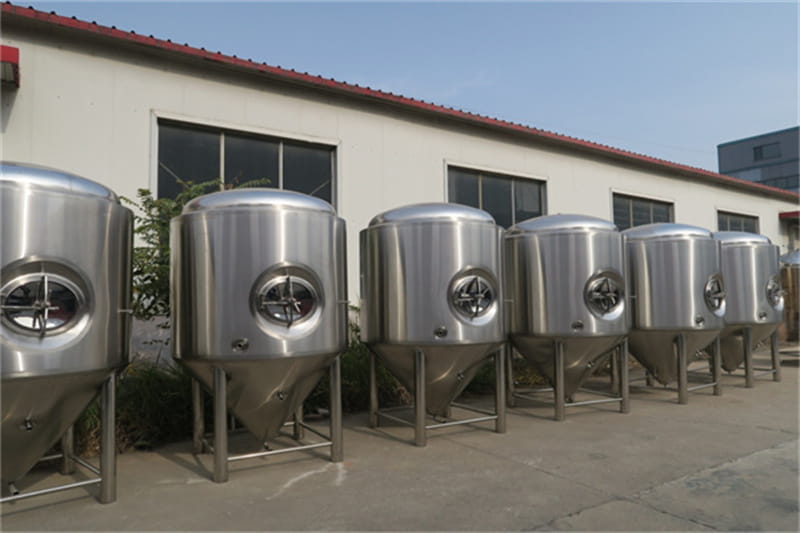 Free Consulting Service
Free Design Serice (equipment design, layout design, sales ways design)
Shipping Service
Installation Service
Training Brewing Service
Parts Changing Service
Brewing Material supply service
Technical Service. 
The main product of CGBREW is Craft Beer Brewing Equipment, which could be widely used in brewpub, hotel, restaurant, microbrewery, teaching, scientific research, laboratory and biological engineering project. The main raw material stainless steel is all purchased from formal big steel factories, which to guarantee the quality of equipment from source. CGBREW has many experienced brewmasters and technical experts providing guarantee for the production and service. Turnkey project could be supplied and our brewmasters are available to supply guide installation and training service overseas.
Beer brewing equipment from CGBREW are sold very well in domestic market of China, and exported to more than 30 countries all over the world.
You are welcome to send email or visit our factory to know more about us!
---
Previous:
500L Beer Brewing Equipment
---
Write your message here and send it to us