100L Beer Brewing Equipment
Product Detail
Product Tags
100L Brewhouse:
100L Mash Kettle Lauter tun all in one(optional)
100L Mash Kettle tun + Lauter/Whirlpool tun (optional)
100L Mash Lauter tun + Kettle/Whirlpool tun + Hot water tank (optional)
Heating method: Electrical heating/Direct fire/Steam heating (optional)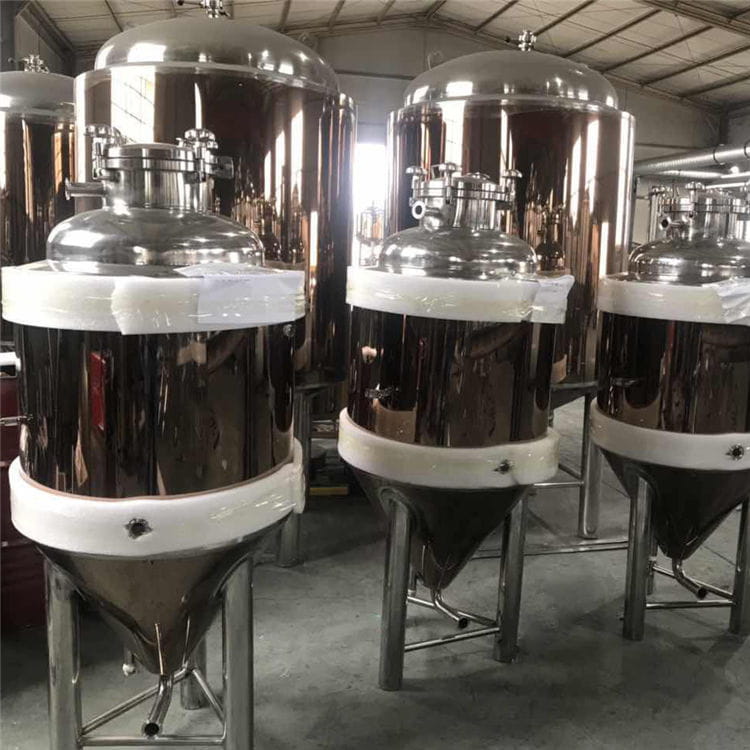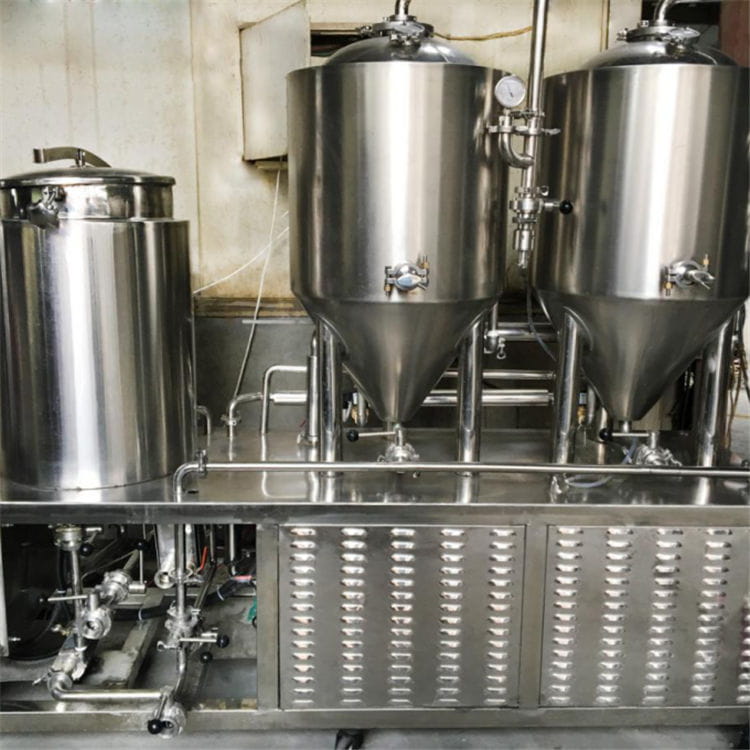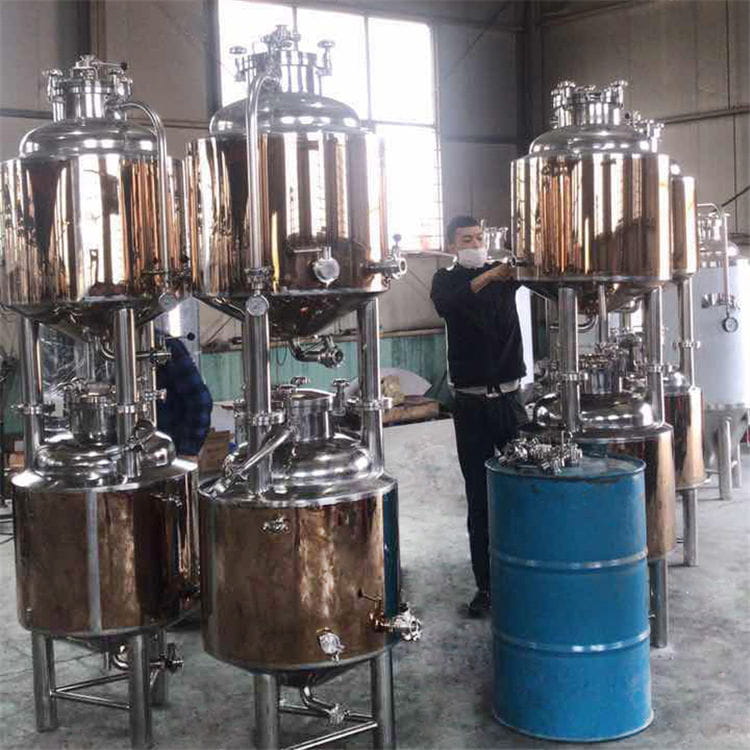 Fermentation tanks 100L or 200L, according to your beer production and requirement on the brewery to set up the fermentation tanks. Generally in double size will be more save space and high cost performance.
BBT/Uni tank/Lager tank are optional as well.
Electricity control cabinet with digital display meters or PLC touch screen.
More pictures for reference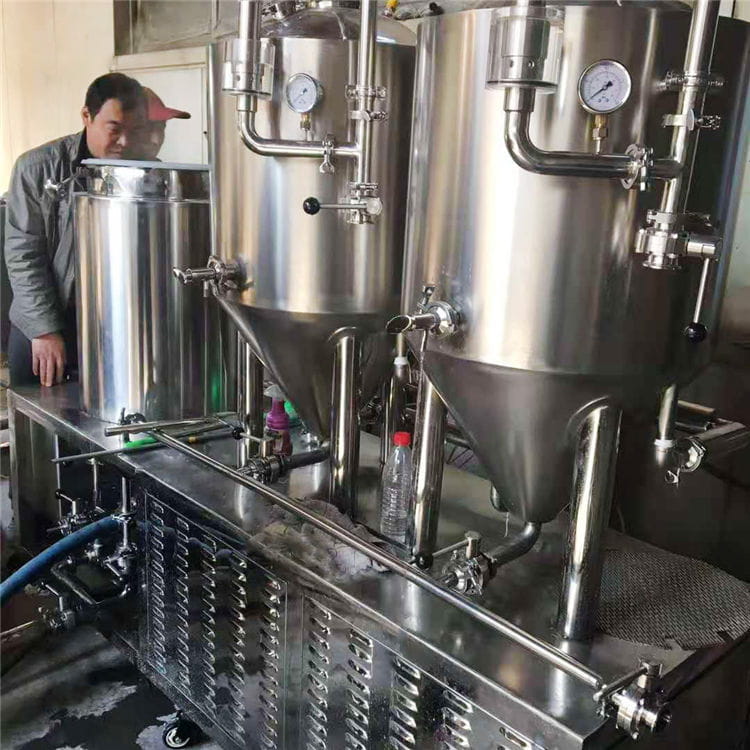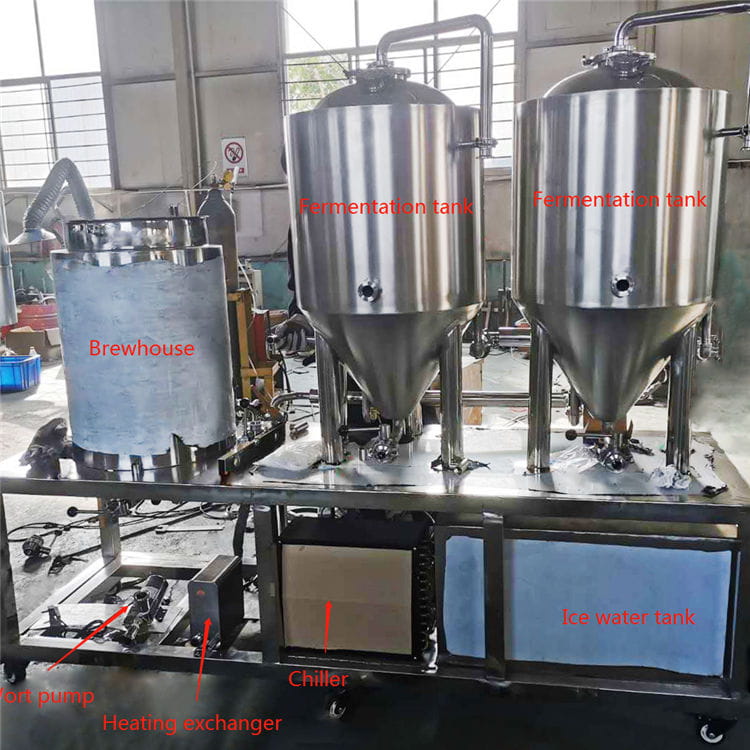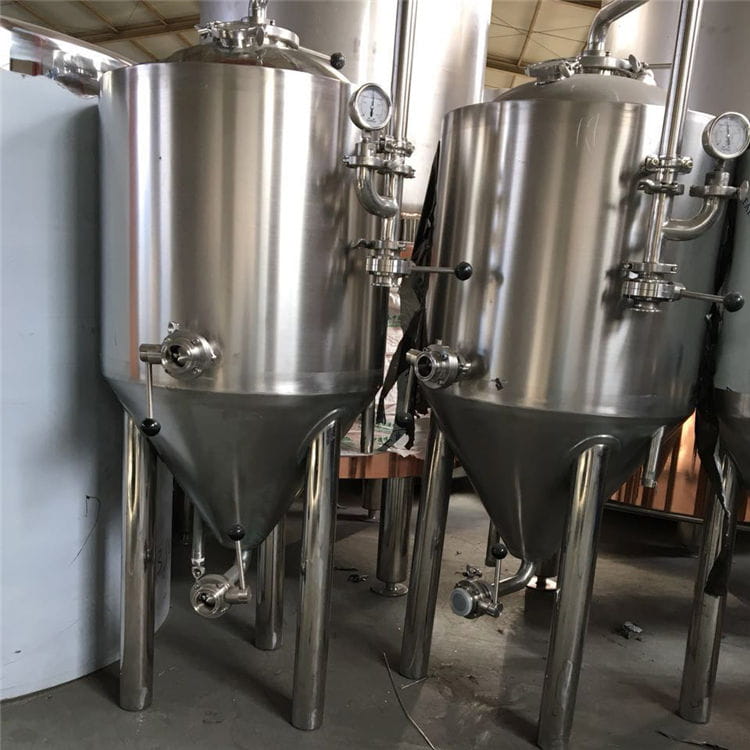 Glycol water tank with proper volume to meet your demand of the wort cooling and the fermentation temperature requirements.
Refrigeration units to support the Glycol water tank, we will based on the brewery to set up with proper units to make sure the cooling system is fully support.
Disinfection tank + Alkali tank(with electrical heating elements and insulation layer) with pump on moveable trolley, individual control box for the CIP system. 
As the manufacturer of the brewery equipment, we totally know the material and craftsmanship we devoted into. Our customers know the quality of our tanks as well and we have confidence with a 5-year material and workmanship warranty on the equipment we build. After sales Supporting is our point as well, we would love to see our customers happy face after they cooked the great beer with our equipment. 
---
Previous:
40HL-100HL Brewery Equipment
---
Write your message here and send it to us