500l 600l 1000l Fermentation Tank
Product Detail
Product Tags
Main Technical Specifications For Fermentation Tank
Cylindrical, top domed with conical bottom.
1. Material Inner (SUS304)thickness: 3.0mm; Outer(SUS304)thickness:2.0mm
2. External-Jacket(SUS304) thickness: 1.5mm;
3. Oval head cone bottom, thickness: 3.0mm.
4.  Equipment with : cone 60°resist compression design, dripping
5. Dry hopping port 4" TC with solid end cap
6. 100% TIG welding with pure argon gas shield
7. Interior Finish: Sanitary 2B finish, Pickled and Passivity; (8K Mirror finish optional)
8. Exterior Finish: Oil brushed finish(2B, 8K Mirror finish optional)
9. Interior full polished to 0.6 μm without dead corner
10. Insulated with high density Polyurethane foam 100mm
11. Glycol Jacket: Dimpled plate on cone and side
12. Stringent tank leakage test by water and pressured gas
13. Stringent Jacket leakage test by water and pressured gas
14. Sanitary side mounted manway with pressured door
15. TC connected CIP arm with 360° coverage spraying ball
16. CO2 blow-off arm with butterfly valve
17. Full sanitary metallic sealed sampling valve
18. Mechanical safe valve PVRV 2 bar on top
19. Hydraulic shock pressure gauge on CIP arm
20. Rotating racking arm and port on cone with butterfly valve
21. Tri-clamp discharge arm with butterfly valve
22. Thermowell for high accuracy temperature sensor
23. 4pcs completely SUS304 heavy duty legs with leveling pad and legs support
24. Complete valves, fittings and all parts
25. Sanitary level tube and valves TC for special request
Kindly note: we also can based on your demand to customize the fermentation tanks for you.
More pictures for reference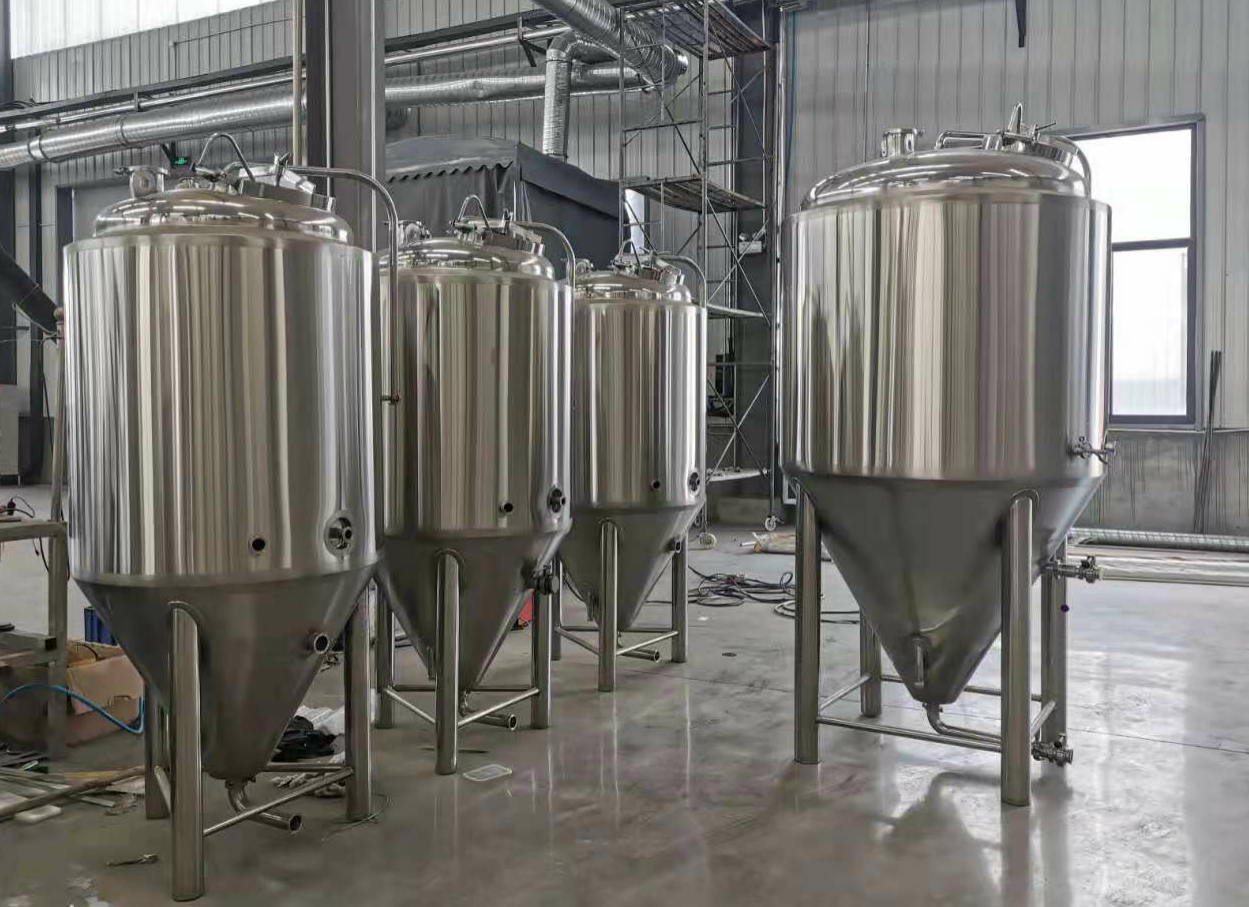 500L and 1000L fermentation tanks with top SUS manhole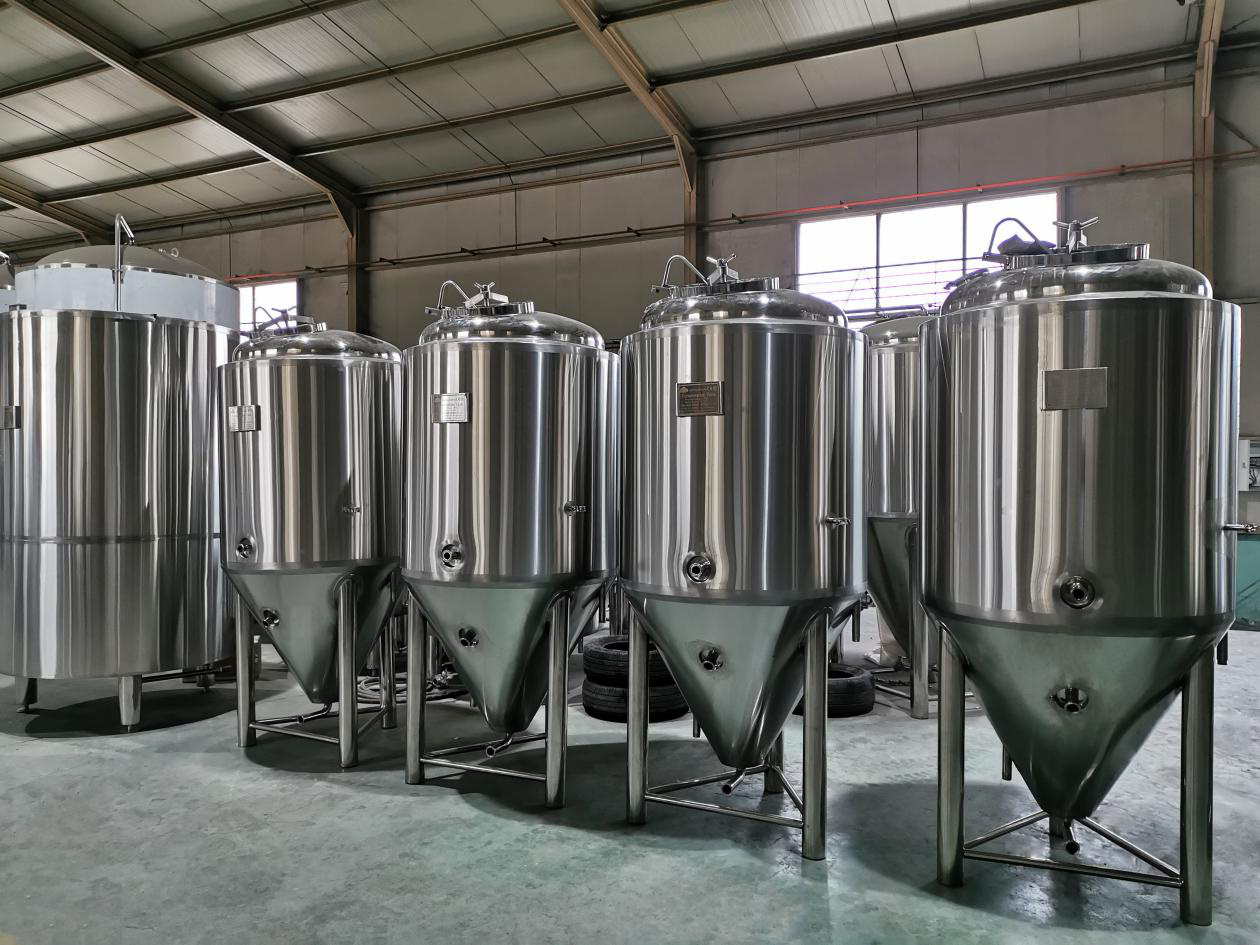 600L Fermentation tanks with top SUS manhole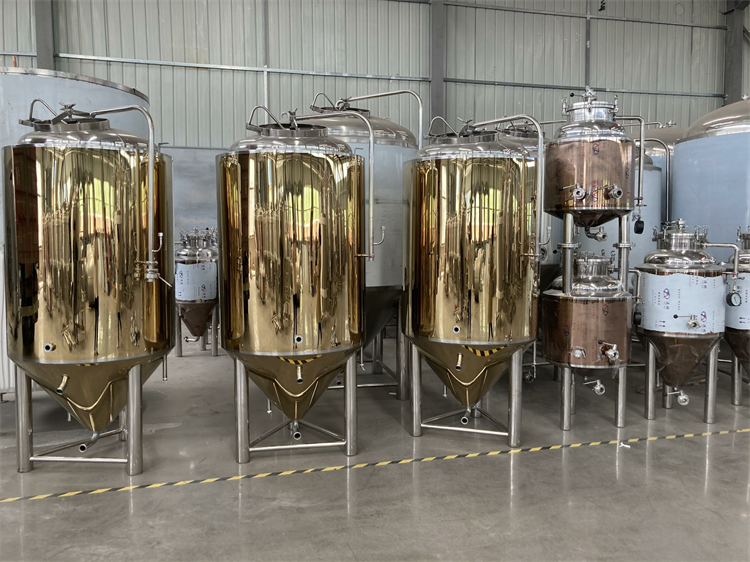 600L Fermentation tanks coated in Titanium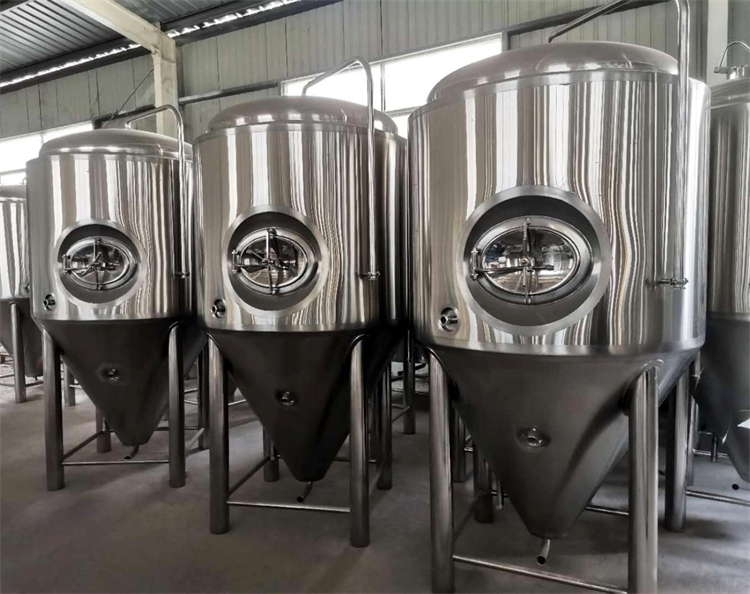 10BBL Fermentation tanks with waist SUS manhole
1000L Fermentation tanks with top Glass manhole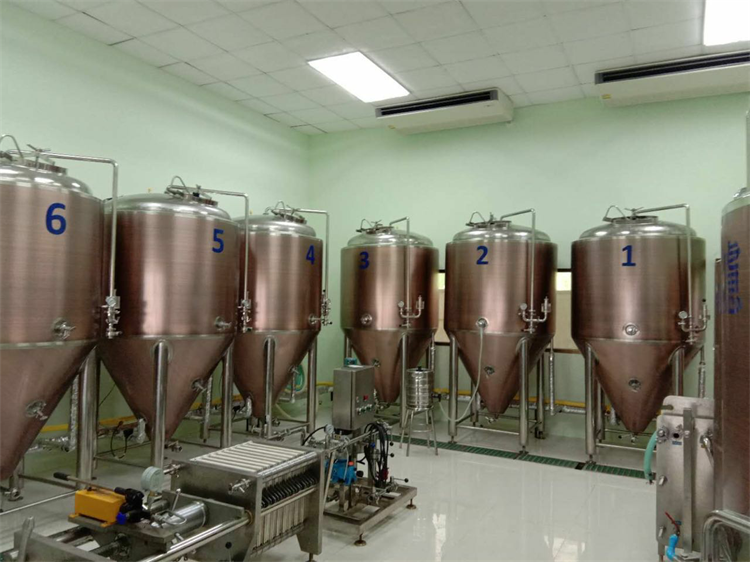 1000L Fermentation tanks coated in red copper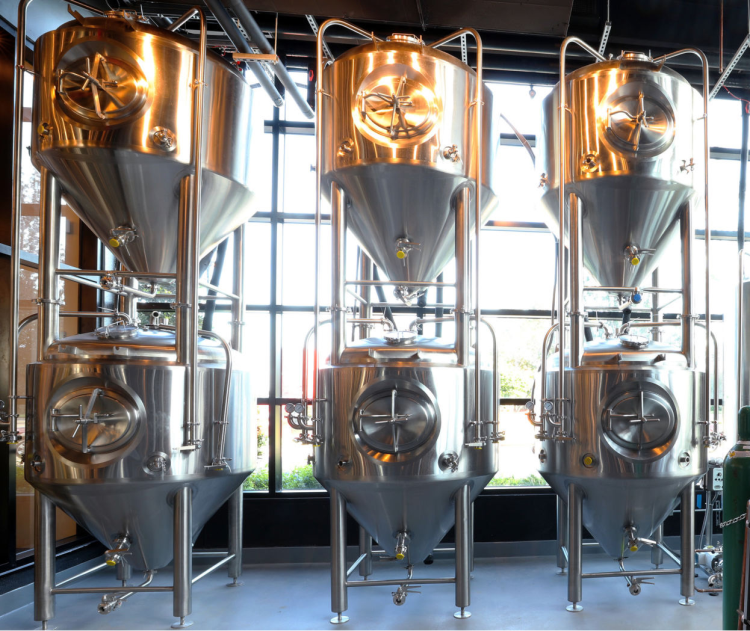 Double fermentation tanks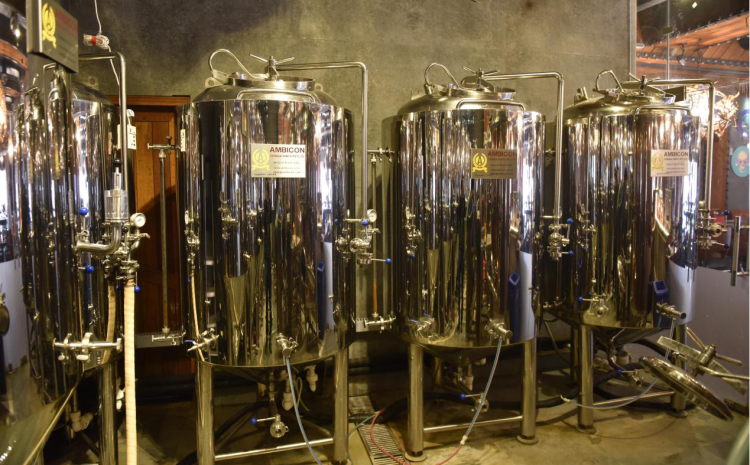 Fermentation tanks coated in Rose Gold Color
More fermentation tanks volume choice for your reference
| | | | |
| --- | --- | --- | --- |
| Fermenter Series | Volume in US Gallon | Diameter | Height |
| 100L Fermenter | 26US Gallon | 620mm | 1600mm |
| 300L Fermenter | 79US Gallon | 960mm | 1900mm |
| 500L Fermenter | 132US Gallon | 1010mm | 2100mm |
| 800L Fermenter | 211US Gallon | 1060mm | 2550mm |
| 1000L Fermenter | 264US Gallon | 1210mm | 2550mm |
| 2000L Fermenter | 528US Gallon | 1560mm | 3100mm |
| 3000L Fermenter | 793US Gallon | 1760mm | 3500mm |
| 4000L Fermenter | 1057US Gallon | 1760mm | 4050mm |
| 5000L Fermenter | 1321US Gallon | 1760mm | 4540mm |
| 100HL Fermenter | 2642US Gallon | 2250mm | 5700mm |
| 150HL Fermenter | 3963US Gallon | 2250mm | 7550mm |
Packaging Details:
Soft film packaging during the FCL shipment,
or standard wooden package during LCL shipment.
We also adopt the special requirements if you have, like the iron frame package or pallet.
After-sales service:
After delivering the equipment to our customers, CGBREW will follow up the after-sales condition time by time, because we set up the marketing department for specially dealing with the feedback of customers for providing the satisfied service.
Within the warranty period, any malfunctions caused by the quality issues, CGBREW will be responsible for it.
For the malfunctions beyond the warranty period, CGBREW will also be responsible for it, but the seller should take in charge of the expenses.
---
---
Write your message here and send it to us